Screen Printing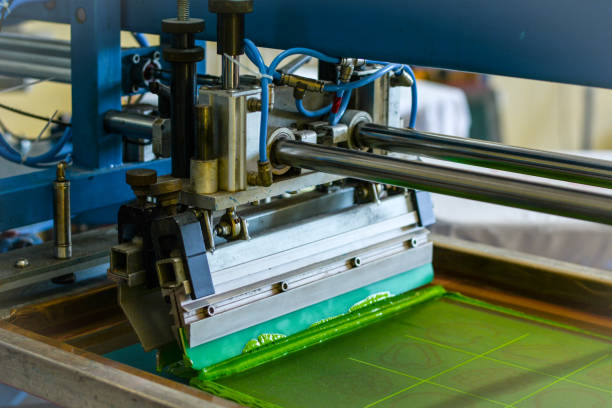 Screen printing is a printing technique where a mesh is used to transfer ink onto fabric, except in areas made impermeable to the ink by a blocking stencil.
One color is printed at a time, so several screens can be used to produce a multi-colored image or design.
We heat-cure our screen printed items in a conveyor oven. This chemically bonds the inks to the garment, giving a long-lasting, durable design that washes and wears well, and that usually outlasts the garment.
Screen Printing is perfect for businesses, festivals, group orders, events, reunions, etc

24 pcs. minimum order required

Larger orders, or shirts with fewer colors will be the least expensive
White Toner Digital Transfer
This full color option utilizes a laser printer to print full color designs on a special transparency which is married to garment adhesive and then heat pressed to the garment.
Digital transfer is perfect for small, colorful applications (even white!)

No minimum order
Heat Transfer Vinyl
Heat transfer vinyl is a specialty vinyl polymer that can be used on a certain fabrics and materials to create designs and promotional products by using a Heat Press.
Ideal for logos, jersey numbers/names, and small batches of custom shirts

No minimum order quantity but best for small quantities